Navigation

---
Key Books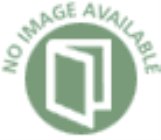 Crazy Bosses: Spotting Them, Serving Them, Surviving Them


The Gentle Art of Verbal Self-Defense


How to Defend Yourself from an Abusive Boss: The Formal Complaint Process
[Back to message list] [Reply to this topic] [Start a new topic]
Anti-social boss
Posted by: jennykerty
Date: 8/24/2010 3:53:52 PM
My boss sits 15 ft. away from me and I am the only one she supervises. She communicates only via email. (She describes herself as a loner)
SHe has been with the company for 25 years and I am a new employee-have been there for several months.
When she gives me a project, she sends an email saying "I would like you to complete this" and then provides the directory on the computer with the files from last time it was done.--no instructions, i have to figure it all out myself. So instead of spending 15 minutes with me-becasue she knows precisely what to do, she would rather I spend hours trying to figure out what to do.
I have approached her with questions, and she has not even looked up from her computer while talking to me.
If I did not go to her office, we would not speak.
In her emails to others, she explains that SHE is doing this project and that project, when in fact, she has delegated it to me.
She just won't give me the information I need to get anything done. I have to struggle with figuring it out myself.
I am an IT professonal with many years of experience, but I have never been treated this way...
---
---
To reply to this topic or add a comment, just complete our 20-second registration process which is free and confidential. If you have already registered, you need to log in.
---
Login
Registration is confidential, free, and has a number of benefits.
---
Search
---
Popular Items
---
Corporate Sponsors
Badbossology.com is completely free for both individual and corporate use. Corporate sponsorship opportunities are available.