Navigation

---
Key Books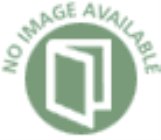 Crazy Bosses: Spotting Them, Serving Them, Surviving Them


Gray Matters : The Workplace Survival Guide


Who's Afraid of the Big, Bad Boss? 13 Types and How to Survive Them.
Add an Item to Your Vault
The vault is a personal secure space for you to store items that interest you. To use the vault, you must register and login. Registration is free and secure.
---
Login
Registration is confidential, free, and has a number of benefits.
---
Search
---
Popular Items
---
Corporate Sponsors
Badbossology.com is completely free for both individual and corporate use. Corporate sponsorship opportunities are available.