Navigation

---
Key Books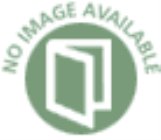 Crazy Bosses: Spotting Them, Serving Them, Surviving Them


Bully in Sight: How to Predict, Resist, Challenge and Combat Workplace Bullies


You Don't Have to Take It!: A Woman's Guide to Confronting Emotional Abuse at Work
Five steps to dealing with the boss from hell | News.com.au
"NIGHTMARE bosses can quickly make walking through the office door on a Monday morning more like passing through the gates of hell."
Email Link | iFaveIt | Read: news.com.au
---
---
To reply to this topic or add a comment, just complete our 20-second registration process which is free and confidential. If you have already registered, you need to log in.
---
Login
Registration is confidential, free, and has a number of benefits.
---
Search
---
Popular Items
---
Corporate Sponsors
Badbossology.com is completely free for both individual and corporate use. Corporate sponsorship opportunities are available.