Navigation

---
Key Books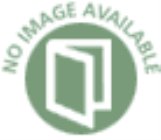 Crazy Bosses: Spotting Them, Serving Them, Surviving Them


Throwing the Elephant: Zen and the Art of Managing Up
Your Personal Vault
Our free "Vault" function provides a secure repository for resources that you want to "bookmark" for fast future reference. You can also add your own notes and comments for each stored item. Use is simple: to add items to your Vault, just click on the Vault link at the end of every resource item; and to access your Vault, just click on the "Vault" link under Navigation at the top left of every page.
To have your own Vault, all you need to do is register (free, secure, and only takes 20 seconds), then log in and add whatever materials you want. And since your vault is stored on our server, you can access it from anywhere on the Internet.
---
Login
Registration is confidential, free, and has a number of benefits.
---
Search
---
Popular Items
---
Corporate Sponsors
Badbossology.com is completely free for both individual and corporate use. Corporate sponsorship opportunities are available.