Navigation

---
Key Books

Games Bosses Play: 36 Career Busters Your Supervisor May Be Firing Your Way and How You Can Defend Yourself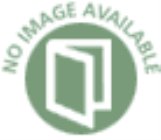 Crazy Bosses: Spotting Them, Serving Them, Surviving Them


Bully in Sight: How to Predict, Resist, Challenge and Combat Workplace Bullies
Boss and Workplace Issues: Are You a Bad Boss? Take this Quiz
If you answered "Yes" to one or more of these questions, then you behave like the kind of boss employees mistrust and disrespect. They may label you a "bad boss" and work around or against you in ways you cannot anticipate or prevent.
Email Link | iFaveIt | Read: bigbadbossbook.blogspot.com
---
---
To reply to this topic or add a comment, just complete our 20-second registration process which is free and confidential. If you have already registered, you need to log in.
---
Login
Registration is confidential, free, and has a number of benefits.
---
Search
---
Popular Items
---
Corporate Sponsors
Badbossology.com is completely free for both individual and corporate use. Corporate sponsorship opportunities are available.